This guide will explain how to edit a match or training session you have created.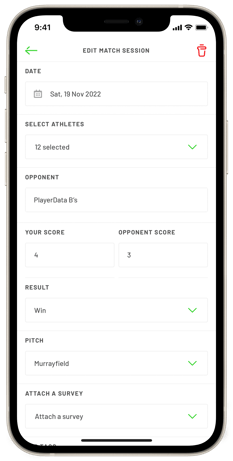 How to edit a session
1. Open the Playerdata app and slide along the top bar to Match or Training.
2. Select the session you want to edit and press 'See full Match details' .
3. Select the settings cog in the top right corner.
4. This will allow you to edit your session such as the date, time, athletes selected and pitch used.
Note: If you add new athletes to a session you will then
need to upload data and assign it to them after.