Further Insights into player performance are now available through our new session reports. Drill down by session, check athlete load or observe trends over time from the PlayerData mobile app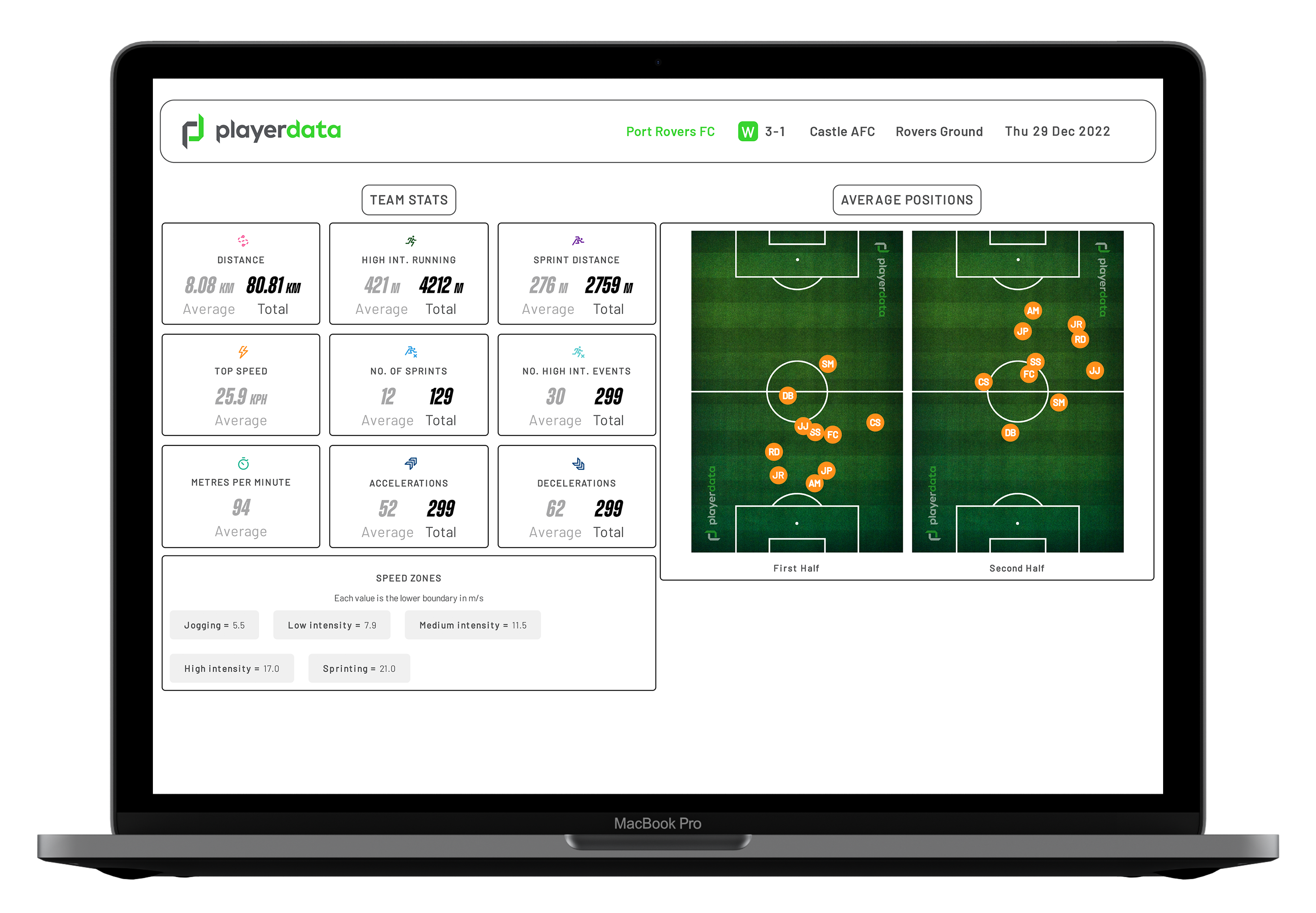 How to Download Reports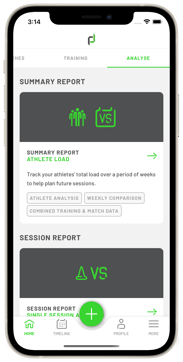 1. Open the Playerdata app and scroll to the analyse tab at the top
2. Select which report type you want to download, there are different report type options listed below.
Summary Report- This shows an athletes load overa period of weeks to help plan for future sessions
Session Report- This is a single session analysis of the team and allows you to compare metrics for all athletes in a session
Session Summary Report- This is a multi session analysis that compares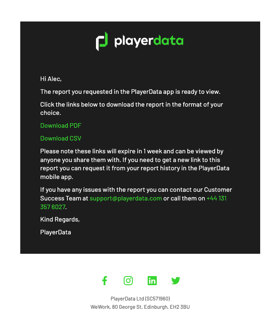 metrics over multiple sessions
Compare athletes - This is a direct head to head comparison of two athletes
3. Once you have decided which report you would likeselect this and fill out the details required (date/athletes/session) and press ' Generate Report'
4. Your report will be sent to your email address to download as a PDF or CSV
5. You can then download the report for your analysis
Note: You can view your report history under 'Report History' In the analyse tab. If a session has been amended after a report has been downloaded the report will also need to be regenerated to update.